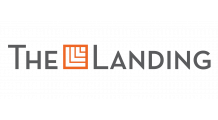 Your Review
Submit a Review

Resident Reviews
|

Recommended: Yes
Thank you Ching-Chuan! We are so happy to be your home away from home, and look forward to continuing to provide you with your ideal experience in SLC.
|Recommended: Yes
Excellent Apartment Complex — Great place to live in. It getting more expensive but its location, by a Trax station and the university, makes it ideal. Would recommend.
Thank you Daniel! It's been a pleasure to have you with us and chose to continue to call The Landing home through 2021. Please do not hesitate to reach let us know you we can be of any help.
|Recommended: Yes
Well-appointed apartments in a remodeled building, with excellent staff — When I first moved into The Landing, it was still undergoing remodeling, so I was able to get a very nice apartment at a competitive price. Although there are some irritations associated with living in an old building that has been remodeled -- I found the bathroom sink prone to clogging, the blinds weren't of the highest quality and warped over time -- the apartment was very nicely appointed and the staff were quick to respond to issues as they arose. In fact, the staff consistently went above and beyond to provide a good experience Wayne, the building's handyman, even helped me disassemble my bed frame for transport when moving out, successfully removing two badly-stripped bolts that had stumped even my uncle, a pretty handy man himself. As the remodeling progressed, the rent increased accordingly and eventually I was priced out, but if you're looking for a highrise apartment in the vicinity of the U and if you're not, why are you reading this review I'd very much recommend The Landing.
Thank you Arlan! It has been a delight to provide you with a home here for a hand-full of years. It was always a pleasure to help whenever we could, and wish you all the best in the future.
|Recommended: Yes
NA — NA
Thank you Manuel, it was our pleasure to have Adrian stay with us this past year, and we wish you all the best in the future to come.
|Recommended: Yes
Best location, views, and staff — It is an amazing place to live and the property manager is so helpful and personable.
Thank you Kayla! It's been a delight to have you and your friends chose The Landing over the last year, and again into 2021, we look forward to you continuing to happily call The Landing home. Please do not hesitate to let us know if we can be of any assistance.
|Recommended: Yes
Well maintained, close to the campus, REAL CLOSE, just walking distance. — Rob, Veronica and other staff members at the front office are very professional during Vignesh's stay. Kudos to all the staff. On short notice they were able to provide permit parking for a few days for moving, etc. Vignesh did not have any car during his stay.
Thank you Hari! We know it can be a challenge making arrangements for your child from a few States away. It was a pleasure to be able to make the experience easy and enjoyable for both yourself and Vignesh.
|Recommended: Yes
Great location and friendly staff — The location is prime for University students to easily walk to classes. The staff has always been incredibly helpful and friendly. The building feels safe and well secured. I've enjoyed living here the past year and have renewed my lease for another year because of the positive experiences I've had living at The Landing.
Thank you Brianna! It has been a pleasure to provide you with your first living experience in Utah, and look forward to continuing to do so for the year to come.
|Recommended: Yes
Review apt 102 — it is ok
Thank you Bao! We greatly appreciate you choosing us as your new home in Salt Lake.
|Recommended: Yes
Great maintenance, not the best parking if you get surface parking — If you have surface parking, random people will take your spot and then you just have to wait for the tow company and pray there's a spot open in the four visitors spots to park your car for the rest of the night. This has happened to me AT LEAST seven times in the two years of living here. Every other part of this complex is great though maintenance is super fast, staff is friendly, right next to the university. Parking is just pricey and unreliable.
Thank you Kelsie for your positive feedback! We understand and appreciate your patience with surface parking. It is an ongoing battle with the limited off-street parking in the area to ensure our resident spaces are kept clear for residents, and we continue to look for opportunities to increase signage to inform all attempts to park on property as much as possible. We always encourage residents to call the after-hours line if there is a concern of where to park in the event you are awaiting the tow service to remove a vehicle from an assigned space. Thank you again for your choice of time with us!
|Recommended: Yes
I love living here — Great place to live with great people there to help you.
Thank you Thomas! It's been great to have you join us this year, and we look forward to continuing to provide you with a home you enjoy into 2021.
|Recommended: Yes
Great location, perfect for college students at the U — Nice place for college kids. A little pricey but great location Gym Parking Laundry is convenient
Thank you Jenna! While the area in experiencing price increases all around, we are happy that our included amenities and location will not be lacking for a student's needs.
|Recommended: Yes
The building and property are great — There are definitely lots of college students so it can get busy on the weekends but the you cannot hear any neighbors through the walls. The staff is super helpful and the location is perfect.
Thank you Jacob! We are so pleased our building provides a little peace and quiet for you while still in a College setting.
|Recommended: Yes
I like living here — It is nice. People leave you alone and let you live your life.
Thank you Quinn, it is our pleasure to provide you with the comfortable environment you value.
|Recommended: Yes
Review — The Landing is a nice apartment for college students. The location is perfect for students because it is right across from Trax, the stadium, and local businesses. The maintenance staff is exceptional and the office crew are friendly and helpful.
Thank you Lauren! You make some great points of why people love living here, and it is a pleasure to have you continue to do so!
|Recommended: Yes
Nice to live — This apartment looks good. Property staff is helpful and has good service-minded. The location is close to TRAX and campus so it's convenient to go to class or other part of the city.
Thank you! We aim to put our residents first, and provide a location that is easy for access to all your needs without any difficulty.